About our Amherst Funeral Home
Amherst Memorial Chapel is committed to preserving the Jewish funeral tradition at our Amherst Funeral Home. We have earned a reputation as the area's most trusted Jewish Funeral Homes.
We earned our reputation for treating our customers and guests with the respect and dignity they deserve. Buffalo is our home and we're honored to maintain the traditions of Judaism while serving the needs of a modern, growing and ever changing Jewish population.
We own our facility, which allows us the flexibility to provide the services you want, when you want them. Unlike other funeral providers, we don't have to ask permission to schedule your services and hope we can do them.
Amherst Memorial Chapel opened in 1995 and was built specifically for the needs of the Jewish Faith. Our Amherst Funeral Home isn't just a facility that can accommodate the Jewish faith, but one built specifically for it.
Because of our location we are conveniently located to all Jewish Cemeteries and places of worship. Our one floor facility is completely handicap accessible.
Services we provide at our Amherst Funeral Home include:
Memorial Services
Monuments
Funeral Pre-Planning
Veterans Benefits
Mikva
Bereavement/Counseling
Concierge
Amherst Memorial Chapel
Mitchell B. Steinhorn, Owner & Licensed Funeral Director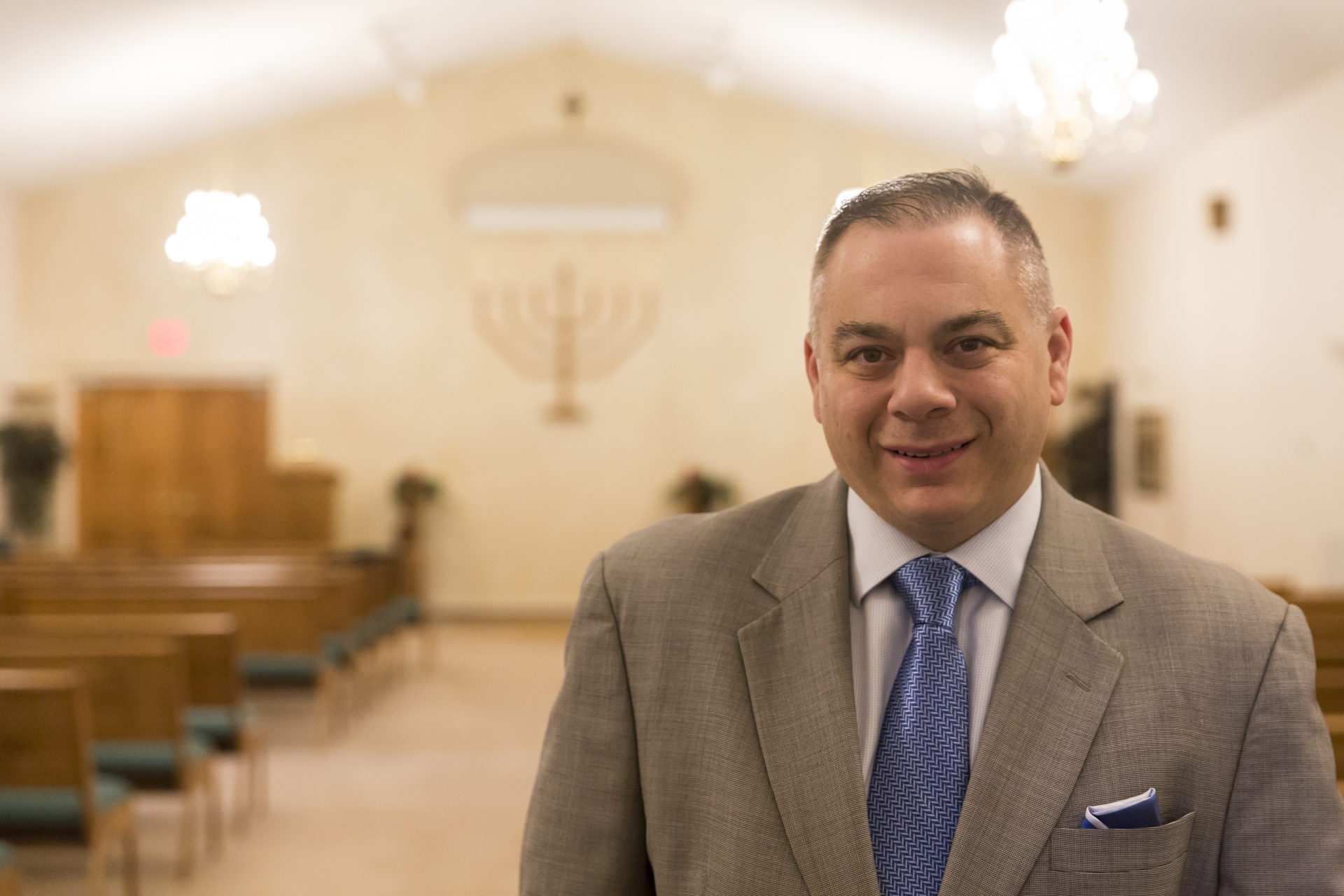 Mitch B. Steinhorn
A resident of Amherst, New York, is a Kadimah School graduate (`88), Williamsville North (`92) & alumnus of Buffalo State College.  Mitchell earned his funeral service degree in 2001 and received his Funeral Director's license in 2003.  He also holds inactive Funeral Director licenses in New Jersey and Massachusetts.   For the last 20 years Mitch has also been a volunteer firefighter (Life member) of the East Amherst Fire Department & certified Emergency Medical Technician. Mitch has served as a former Vice President and is a current board member of Temple Beth Tzedek, as well as being active with many other local synagogues.
Leon R. Komm
Leon R. Komm, Licensed Funeral Director, founded Amherst Memorial Chapel more than 20 years ago. He opened this beautiful facility with the promise to be Western New York's most trusted choice for Jewish funerals. Building on the foundation of his motto Respect, Reliability & Compassion, he has been assisting families in their time of need. Leon continues on with the day-day operations and works with Mitchell on all services.
Let Us Help
Please contact our funeral home immediately following the death of a loved one. A member of our staff is always available to take your call, no matter the time of day or night.
We offer individualized funeral and cremation services to honor the life of each person. Funeral arrangements can be made over the phone or in the convenience of your home if necessary.